Long Term Care insurance (LTCI) helps protect individuals and families from the catastrophic expenses associated with long term care. Whether your goal is to protect assets, have options for care, ensure quality care, or avoid being a burden to family members, our highly experienced Long Term Care insurance specialists can help you find the right plan. Using state of the art long term care computer software, we will compare benefits/price among leading insurance companies including Mutual of Omaha, Transamerica, John Hancock, LifeSecure, Genworth and United of Omaha.
You will never pay more to use the expert services of our Long Term Care insurance brokers. We shop the market to help our clients find the best long term care insurance plans at the best price.
MNHI has Long Term Care insurance experts to help you understand and evaluate your need for LTC Insurance. If you are looking for a MN Long Term Care Partnership plan for you or your spouse, we can review your needs and customize a plan to fit your needs and budget.
Determine if Long Term Care insurance makes sense for you.  
Assistance in understanding the base plan and optional riders including:
daily and lifetime benefit amounts, deductible, home care and assisted living benefits, shared plan, MN Partnership, return of premium and more.
Work with you to design a custom plan that meets your needs and budget.  
Compare price/benefits among leading Long Term Care insurance companies.  
Personally assist you with all application paperwork and requirements.
Ongoing customer service.
How is my premium determined? Your premium is based on your age/health when you apply for coverage, as well as the benefits you choose.
Can my premiums ever be increased? Yes, insurance companies can raise rates provided they do so for all policies in the same class. It is advisable to budget for future increases.
How much does it cost to use your service? There is no additional cost for your coverage. Let our experts help you sort through this complicated topic.
What is MN Long Term Care Insurance Partnership? A program between the insurance companies & MN Medical Assistance designed to possibly further protect assets if LTCI policy benefits are used.
What if I am eligible for coverage but my spouse is not? You can still apply for coverage and receive a marital/partner discount.
What age are most people when they apply for coverage? Most people apply for coverage in their 50's or early 60's. People in their 70's can apply if they are healthy.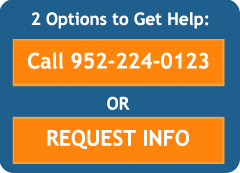 MN Health Insurance Providers